1.1. General information¶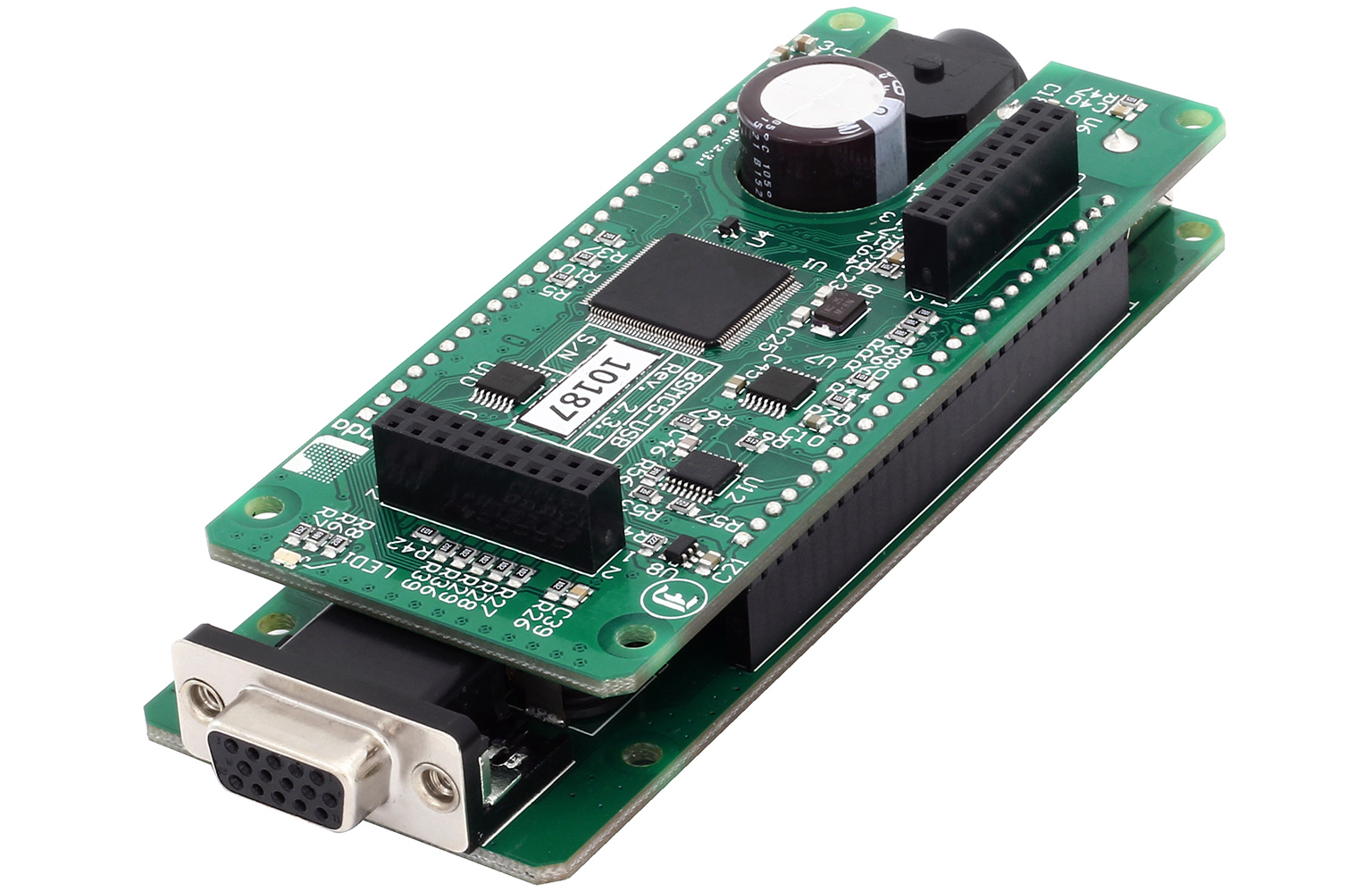 We offer an inexpensive and ultra-compact servo-drive with USB interface for stepper motors with external power supply.
Forget about cumbersome and expensive servo-drives! All you need is a stepper motor, a controller, a USB cable and any stabilized external power supply. That is all! Forget about active coolers as well. Controller's board is about the same size as a notepad or a cellphone, therefore, you may just put it down on the worktable without any assembly procedures. The controller works with any type of compact stepper motors with the rated winding current of up to 3A. Controller works with stepper motors with no feedback as well as with ones equipped with encoders in feedback loop, including linear encoders on the stages. The motor connector on the controller board is the same as one used by Standa company and it fits to all the Standa stages. USB connector provides easy communication and work with computer. Several controllers can be connected to one computer either via USB ports or through a special backplane supplied with multiaxis systems. The controller is fully compatible with the majority of operating systems, e.g., Windows, Mac OS X, Linux, etc.
All the necessary software including all configuration files are supplied with the controller. It allows you to start working with it the controller right out of the box, according to "plug-and-play" principle. We continuously develop additional configuration files for newly supported motors. Therefore, all you need is to download the file for your stage from the Standa website, open it with XILab software and hit Apply. Your controller is now fully configured! Just issue movement commands and controller will do whatever you want.